In August my team and I worked on an exciting PR campaign that helped support a local charity that does some great work in the region called Yorkshire Cancer Research.
It is very local to me as it based in my home town of Harrogate but the charity is great and delivers some life-changing work and we worked together to help raise of awareness of the great work it does.
My team and I helped with its annual 'Give it Some Welly' campaign. This year has been a little different due to Covid19 and we had to plan accordingly. So it centered around Yorkshire Day, 1st August  – we made sure we planned for part lockdown, full lockdown or no lockdown altogether.
We aimed to generate brand awareness for the charity and raise funds to help fund research in its work to save lives and support those living with cancer across Yorkshire. Here's what we did:
Our brief:
Launch a PR campaign centred around Yorkshire Day and the Give it Some Welly campaign theme.
Drive brand awareness in the region and generate action to help raise £100K for the charity.
The campaign:
Our campaign consisted of two clear strands of activity the first was our art installation launch idea.  We partnered with famous Yorkshire artist, Anita Bowerman, and stunning Yorkshire location, Castle Howard, to create an art piece that represented all those across Yorkshire who are surviving cancer and 'Giving Cancer the Boot'.
We had 195 stainless steel wellies crafted and hung on a 'tree of life' in the castle grounds. Each one represented 1,000 people in the region who are living with or have survived cancer.
We hosted a launch event inviting key members of the media to capture photography and interviews with our spokespeople. The campaign was featured by a range of media including BBC Radio Leeds and BBC Radio York, Stray FM, The Yorkshire Post and York Press. Even better the art installation was on display at Castle Howard until shortly after Yorkshire Day and was available for members of the public to visit including me and my whole family as we met there and went to see it in all of its stunning glory.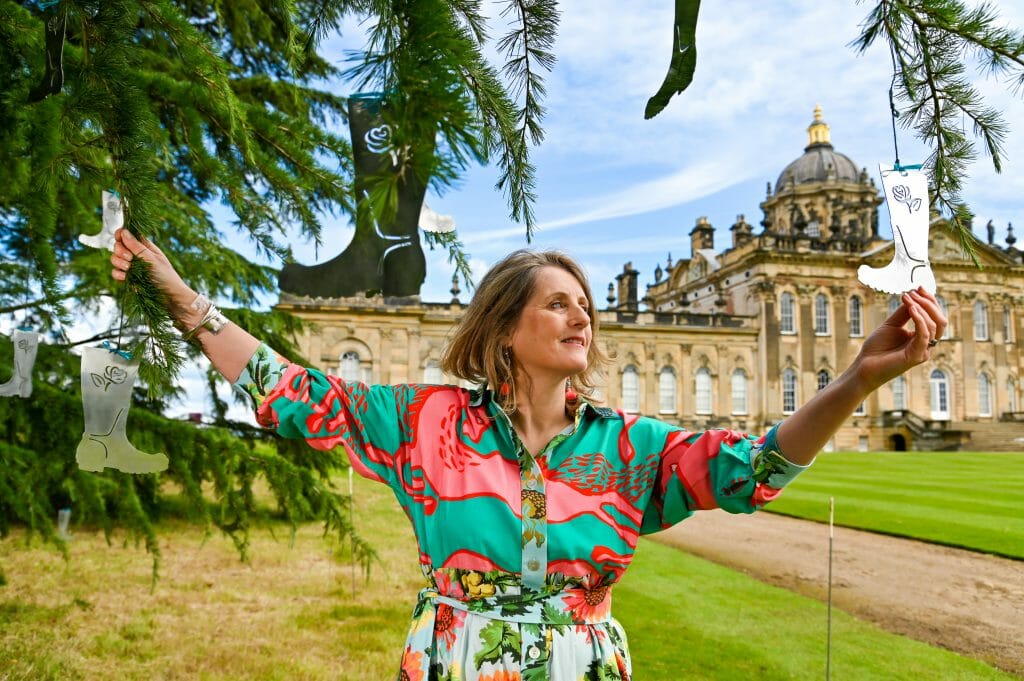 Artist Anita Bowerman at the launch of Yorkshire Cancer Research's 'Give Cancer the Boot' art installation. Photography: Simon Dewhurst.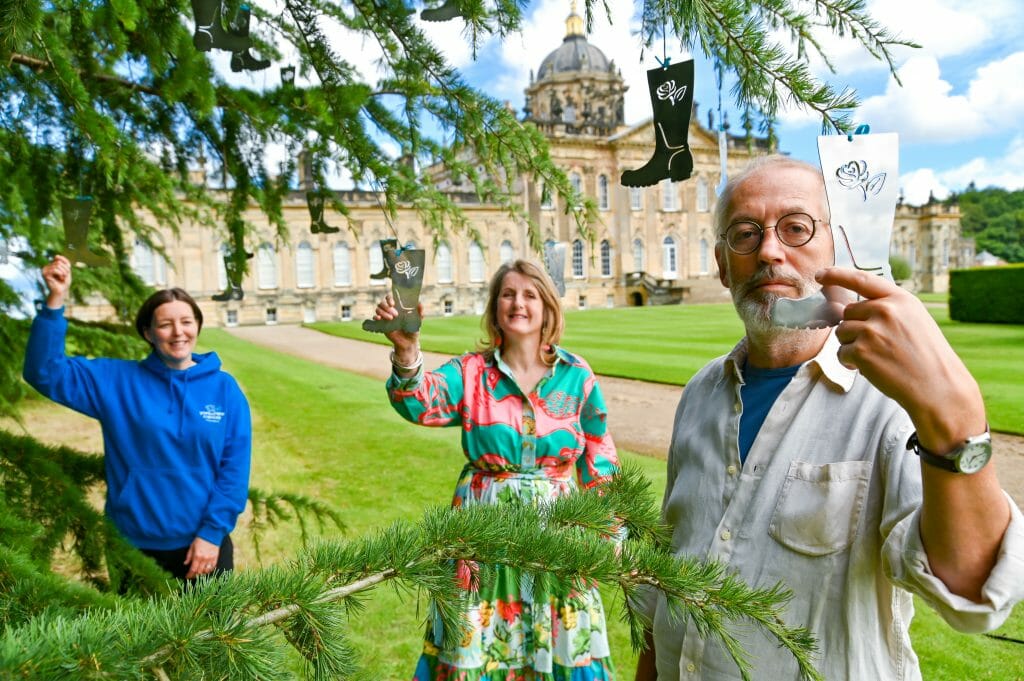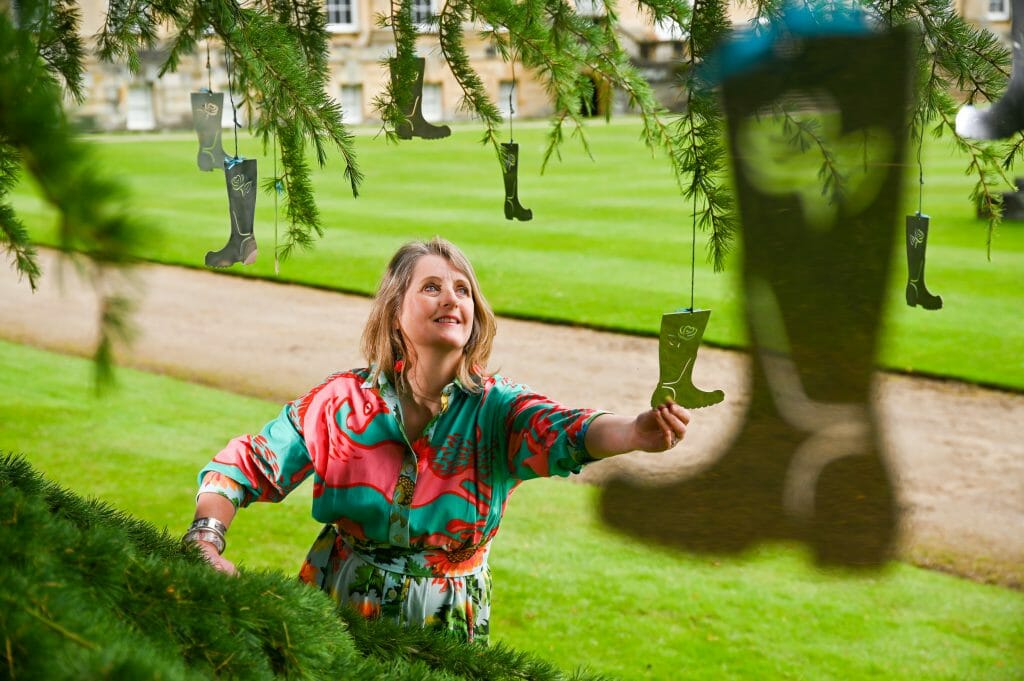 The second element of our campaign saw us organise a Guinness World Record title attempt for the most people welly wanging on Facebook during one hour. Take it from me this was no mean feat.
We hosted the event on Yorkshire Day and in the run-up to the day, we contacted a variety of celebrities; from MPs to sports stars and singers, to help support our record attempt and promote across social.
We also developed a social plan for all Yorkshire Cancer Research's platforms, including a paid strategy that was optimised daily, with the aim of securing sign-ups on the event page.
To enter the record, you had to share a video of yourself wanging a welly and upload it to the Facebook event page.
Thankfully we absolutely smashed it with 255 entries meaning on Yorkshire Day, we officially set a Guinness World Record title attempt for the most people welly wanging on Facebook during one hour.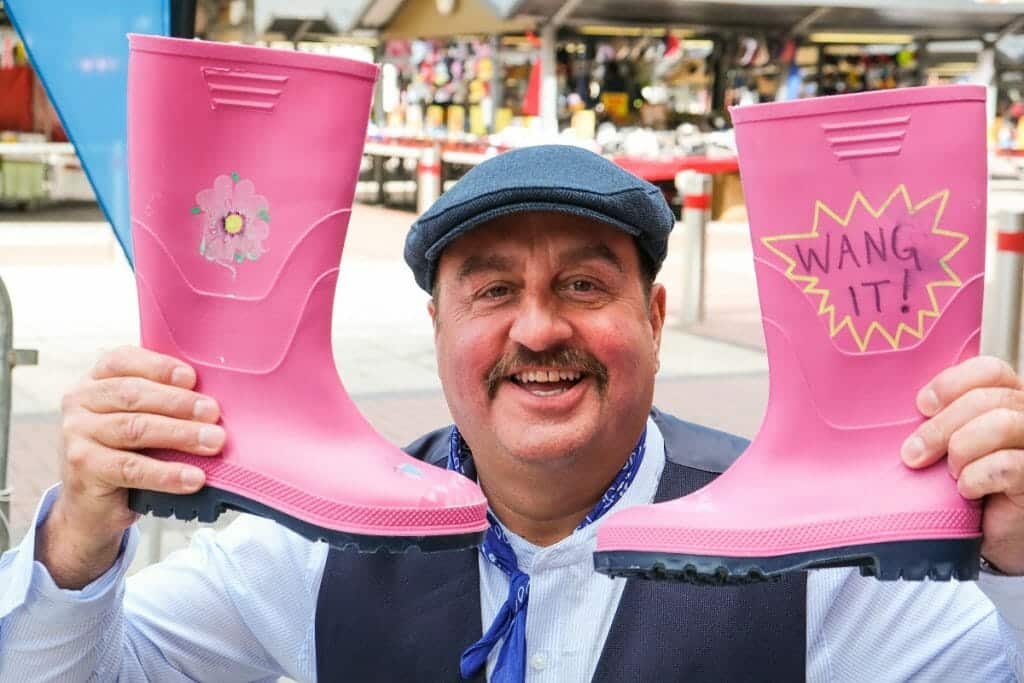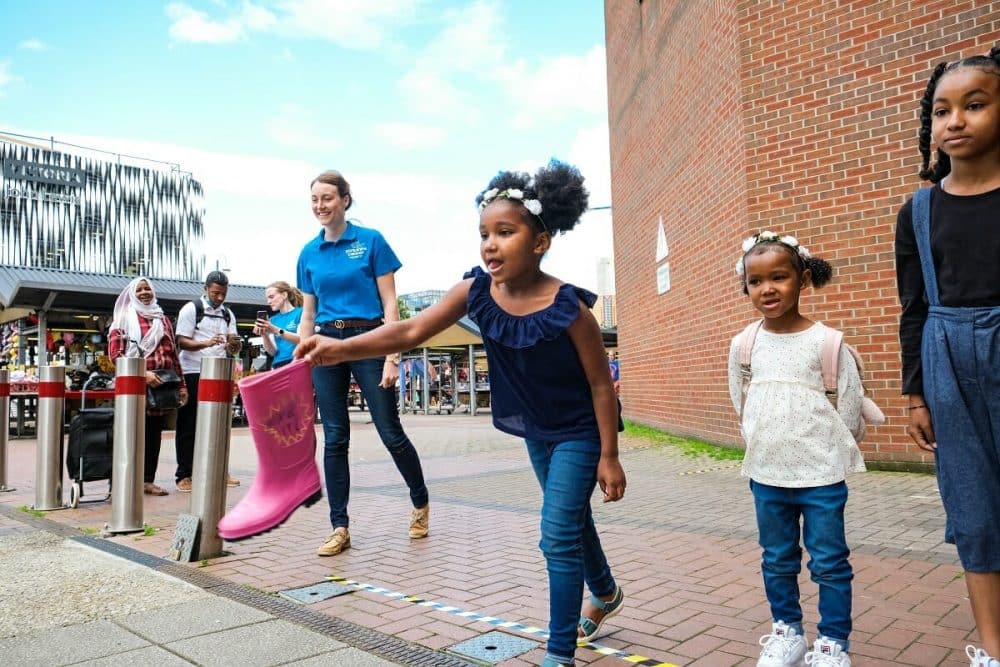 Our results:
7,245,338 coverage reach
42 pieces of coverage
269 new social followers
54,185 engagements on social
255 world record participants
I was absolutely thrilled to work with Yorkshire Cancer Research on such a heartwarming, exciting and digital campaign.
I felt the campaign was a big success as we managed to set a new world record and we secured tons of quality media coverage and delivered some of the best social media activity I have seen in years. The day of the record was unbelievable we had that many videos coming in it was difficult to manage with six of us doing it. All in all a great campaign and a great Yorkshire brand.